Brad Sanders, Restorasi Ekosistem Riau (RER) Head of Operations and APRIL Deputy Head of Conservation, recently spoke about the RER program on a podcast which was recorded by Innovation Forum. Speaking to Innovation Forum's Toby Webb on site in RER's concession area in Kampar Peninsula, Sanders explained how APRIL's RER program began in 2013 as an extension of the company's already existent commitment to conservation of natural resources in Riau.
Due to regulations developed by the Indonesian government around the early 2000s, APRIL had the opportunity to conserve more land through ecosystem restoration and decided to commit to it, Brad said.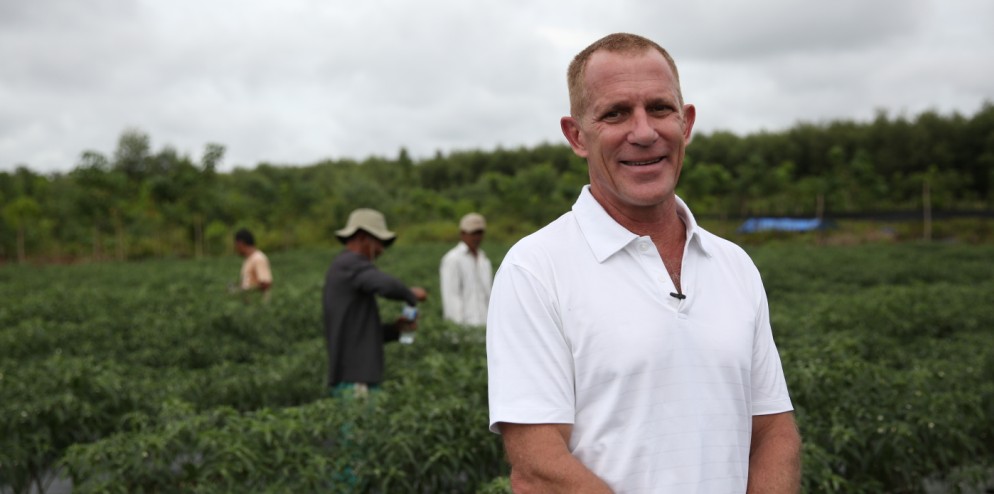 RER HEAD OF OPERATIONS, BRAD SANDERS WAS INTERVIEWED BY TOBIAS WEBB FOR THE INNOVATION FORUM PODCAST ON HOW WE PRESERVE AND RESTORE VITAL SUMATRAN FORESTS
Brad emphasised the importance of consistent and reliable financing when it comes to carrying out a long-term ecosystem restoration project, as well as the importance of cooperating with multiple stakeholders in ensuring its smooth running. This includes the local communities who reside near the concession areas – to ensure they are using the forests sustainably while improving their livelihoods – government and external partners such as non-government organisations, as well as academics. "What is (also) absolutely essential is commitment from the ownership of the company or the program. You have to have active involvement, not offhanded involvement. But the owner of the company is committed to ensuring that this landscape is protected," Brad said.
In the podcast, Brad also talked about how RER has had zero fires occurring in its concession areas as of 2013, and how the team's canal blocking efforts help to keep high levels of water remaining in the peatland forest, allowing it survive.
Brad also provided insights into APRIL's carbon monitoring efforts across three land use types – natural forest, plantation and mixed land – with its carbon flux monitoring towers. Among the reasons why APRIL is carrying out this multi-year carbon monitoring program is to gather long-term data which will allow the company to definitively identify improvements which can be made in managing and mitigating emissions across all land types in the future, he said.
Listen to the full podcast here.