Fishing
There are four main rivers on the Kampar Peninsula – the Kutup, Turip, Serkap and Sangar Rivers – which extend between 20 and 30 kilometres into the peninsula's central core peat dome. These rivers are traditional 'highways of life' containing an abundant variety of fish as well as supporting a diverse population of trees, orchids, birds, mammals and other wildlife. Ensuring continued community access to these rivers for fishing, transport and other livelihood activities is important to maintaining traditional cultural practices and human well-being in the area.
Prior to the establishment of the RER, local fishermen who had traditionally fished on the Serkap River were known to employ unsustainable fishing practices, posing risks to the healthy aquatic life in the river. Similarly, to establish easier access to the river fishermen would sometimes burn the vegetation on the riverside causing forest degradation and damaging fishermen's huts.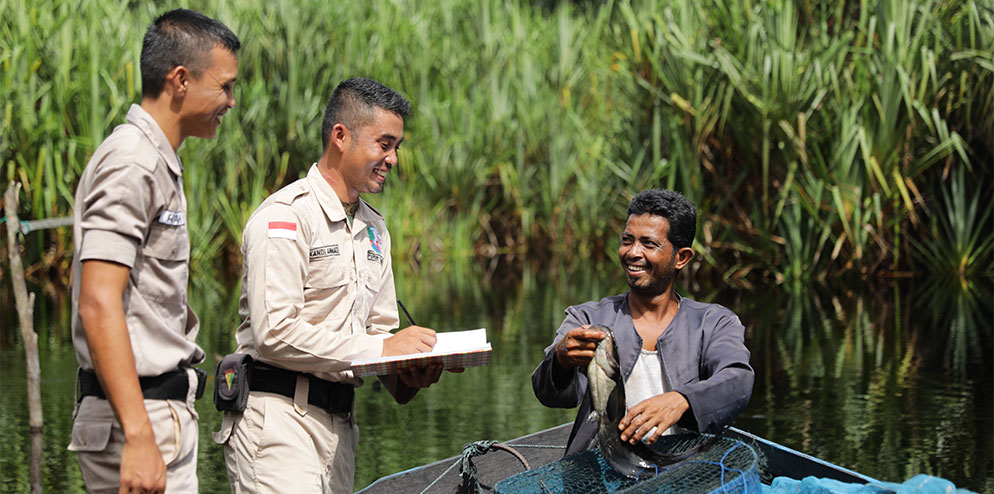 RER is now working with a group of 21 local fishermen - Serkap Jaya Lestari - who fish on the Serkap River.
Today RER works closely with the local Serkap River fishing community – known as Serkap Jaya Lestari – to ensure access to fisheries and encourage traditional sustainable fishing practices, with the aim of helping community members achieve self-sufficiency and livelihood improvement in harmony with the peat forest restoration. A collaboration agreement was established in December 2016 to help plan, coordinate and communicate about issues including fishing rights and access, maintaining and improving fish habitat and catches, as well as sustainable fishing practices.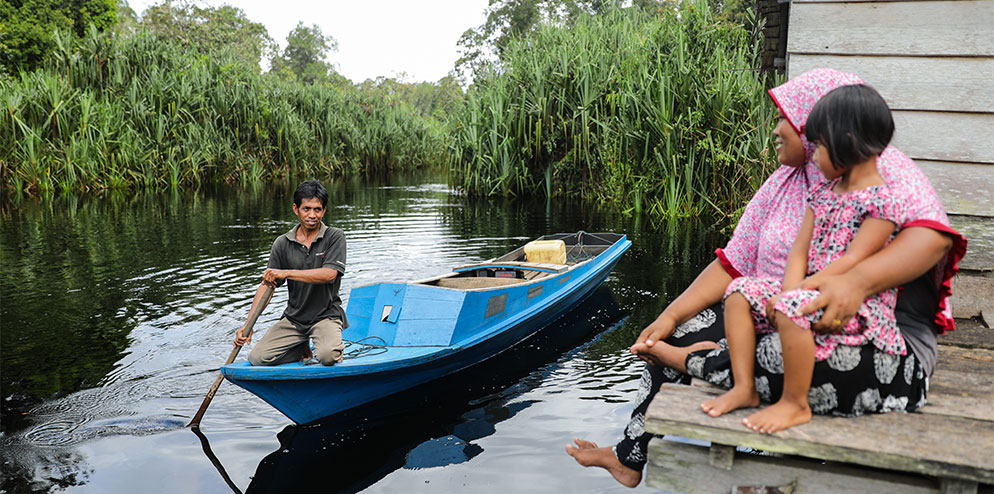 Padang Island has a reported population of 42,118 people (2010) in 21 villages.
Since the agreement, catches have improved and there have been no incidences of fire. Ongoing work with Fauna & Flora International includes surveys to assess the status of fisheries in all the rivers of the Kampar Peninsula. This baseline data is important to the long-term management of the fisheries in the area which involves monitoring of responsible and sustainable fishing practices, reporting fish harvests and ensuring that threatened and protected species of fish, amphibians and reptiles are not harmed by livelihood or commercial fishing activities.