Every year, March 21 is celebrated as International Day of Forests to raise awareness that forests are too precious to lose. Forests are very important not only for humans but also for the planet.
They are home to over 80 percent of land animals and plants and cover 31 percent of the world's total land area. About 1.6 billion people around the world depend on forests for their livelihoods and daily subsistence needs, including communities who live in the areas surrounding RER.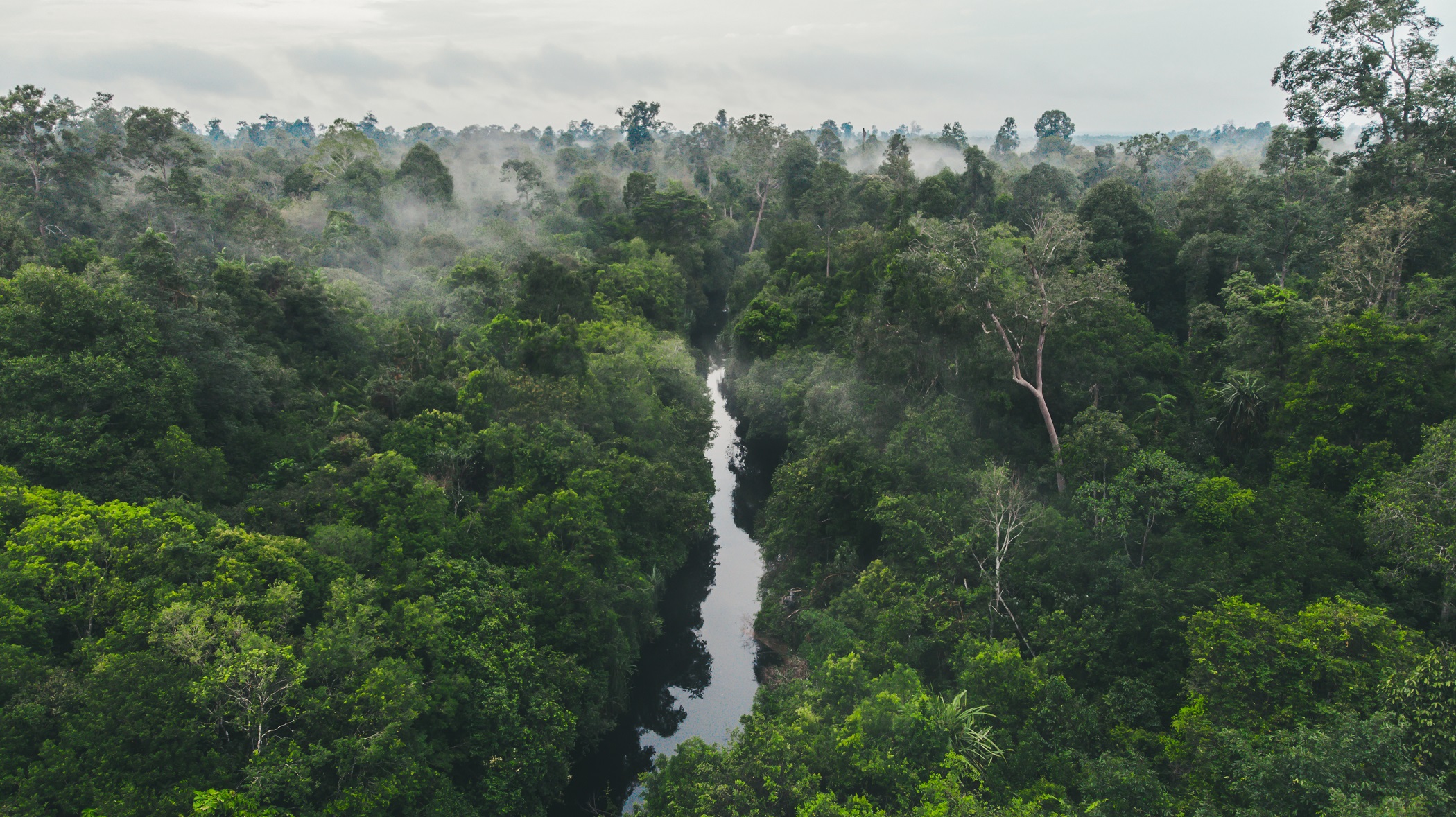 RESTORAsi Ekosistem RIAU FOREST area ON THE KAMPAR PENINSULA
On average, a tree can sequester up to 150 kilograms of carbon dioxide per year. The world's forests store an estimated 296 gigatonnes of carbon in both above- and below-ground biomass.
At the same time, forests also provide health benefits for everyone, such as fresh air, nutritious food, clean water, and space for recreation. In developing countries 80 percent of all medicinal drugs are plant-based. Moreover, around 25 percent of the medicines we use originate in rainforest plants. Yet only one percent of rainforest plants have been studied for medicinal properties.
Currently, the world is losing ten million hectares of forest – about the size of Iceland – each year, and land degradation affects almost two billion hectares, an area larger than South America. Forest loss and degradation emit large quantities of climate-warming gases, and at least eight percent of forest plants and five percent of forest animals are at extremely high risk of extinction.
The restoration and sustainable management of forests, on the other hand, will address the climate-change and biodiversity crises simultaneously while producing goods and services needed for sustainable development.
But what's more important, if managed sustainably, forests can also be a source of livelihoods and jobs. Forest provide more than 86 million green jobs and support the livelihoods of many more people. Wood from well-managed forests supports diverse industries, from paper to the construction of tall buildings. Investment in forest restoration will help economies recover from the pandemic by creating even more employment.
APRIL Group, one of the world's largest producers of pulp and paper, has implemented sustainable forest management principles to create around 8,000 jobs directly, while at the same time supporting one of Southeast Asia's largest ecosystem restoration programs, the RER, through their production-protection landscape approach.
Restoring the Forest
Peatlands have been described as the most carbon-dense land types, with more than 30 percent of the world's carbon stored in peatland soil. Indonesia is known to hold the largest stock of peat carbon of all tropical countries. The RER area is especially important because of the significant contribution to climate change mitigation, through the storage of gigatons of carbon.
The RER forest was severely degraded through illegal and commercial logging. Large timber were logged out using canals and these canals also deteriorated the forest condition by allowing water to flow out of the forest, making the peat dry and increasing the risk of fire.
Since it was established in 2013, RER has been working hard to improve this condition. Several strategies that we have employed include forest protection as well as hydrological and forest restoration.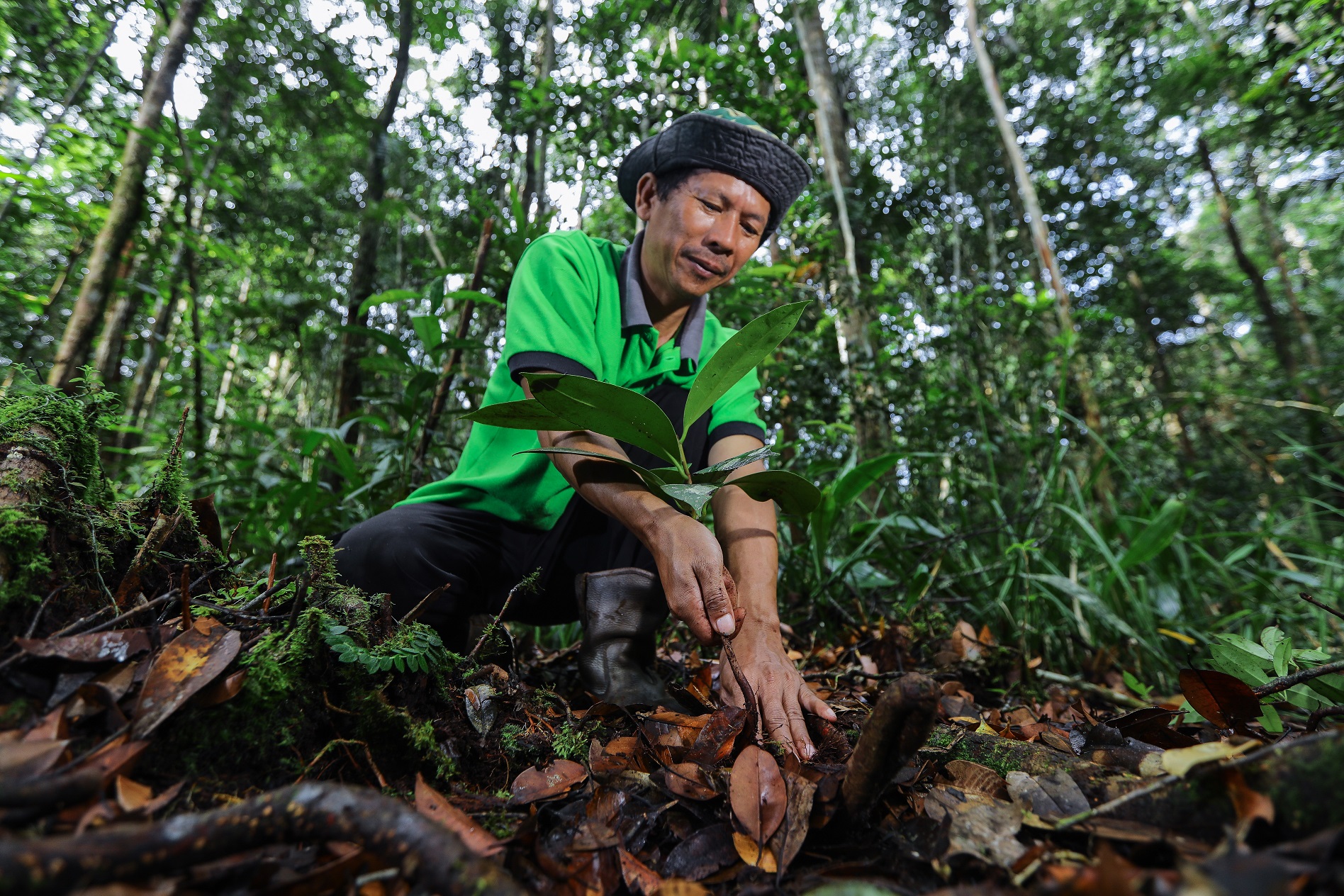 RESTORATION EFFORT IN THE KAMPAR PENINSULA
Firstly, tropical peat swamp forests can recover quickly from past disturbance if we prevent new disturbances, such as logging, poaching or fire. Therefore, the first priority is to protect the forest. RER benefits from APRIL's production-protection landscape model where its sustainably managed fiber plantations create a buffer zone to minimize disturbance.
RER also recruits local communities to join as rangers to protect the forest. Many of them come from families that previously logged the forest. So by allowing them to work with RER, we can put a stop to such activity while providing better jobs for the community.
Secondly, RER improves the hydrological condition by closing old drainage canals in order to maintain peat moisture. The overall objective of this work is to re-wet the peat, retaining water in the soil during dry seasons in order to reduce oxidation and subsidence, thus minimizing fire threats and potential carbon emissions.
The goal is to restore water control at 40 cm elevation intervals along the entire canal. Before blocking these canals, the RER teams conduct surveys to determine the length, width, slope and optimal location for dam placement.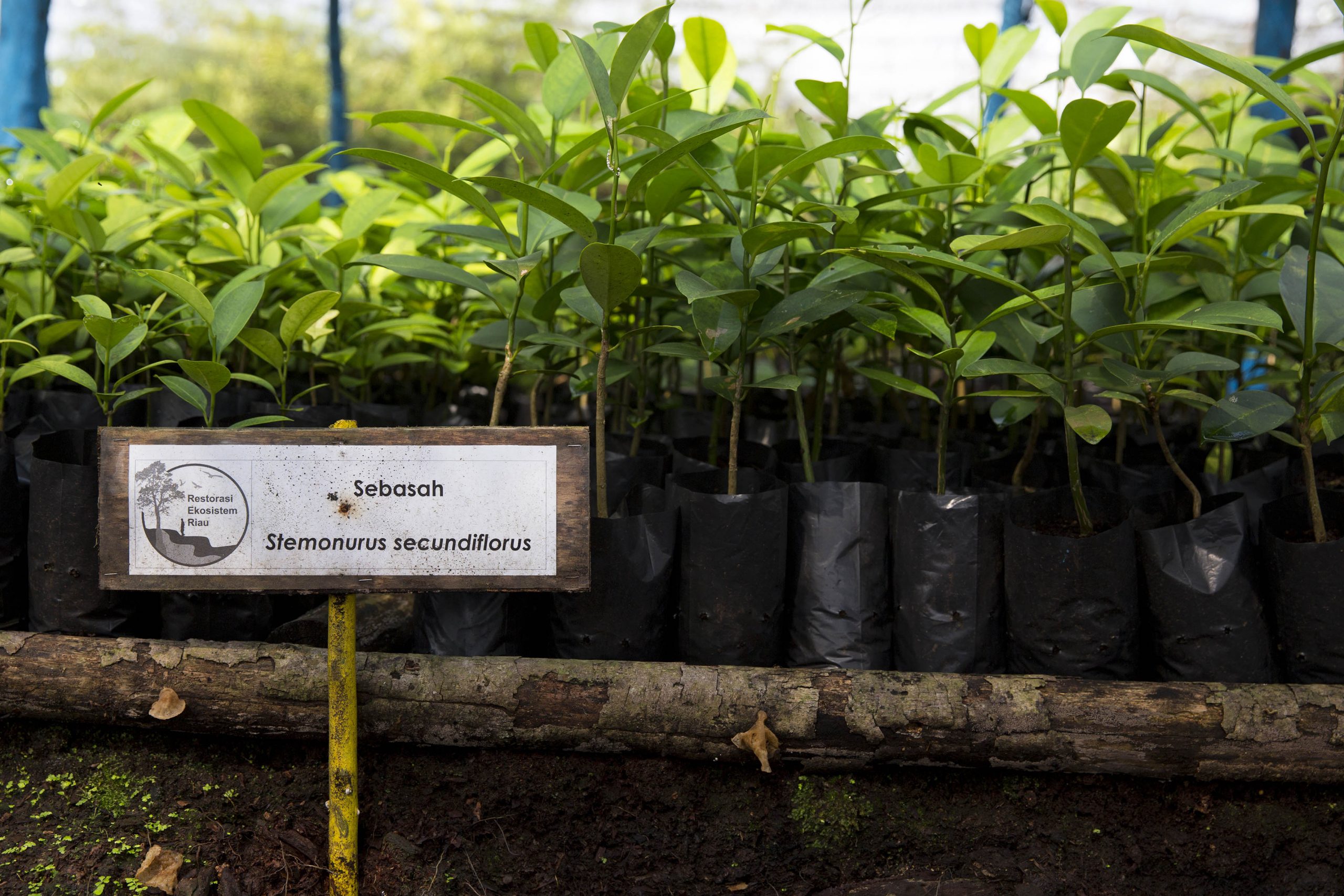 RER's tree nurseries are an essential step to initiating the forest restoration process and bringing them back to life for future generations
And lastly, RER also restores the degraded patches of forest by applying a range of restoration approaches, depending on the characteristics of the restoration site, such as the past disturbance intensity, size and shape of the area, position in the landscape and forest type. The restoration objective can differ from one site to another and may include restoration to increase forest cover, store carbon, provide habitats for biodiversity, and increase the abundance of rare or threatened peat swamp forest species, or all of the above.
The RER teams use satellite imagery, aerial reconnaissance and drone photography to identify patches of degraded forest for assessment. After verification, teams produce site-specific restoration plans, which identify the appropriate species for planting, restoration planting techniques, ongoing monitoring and maintenance requirements, as well as the site specific restoration objectives.
Besides restoring the forest, RER also works to improve livelihoods and well-being of the surrounding communities by providing jobs, establishing no-burn agricultural farming, working with local fishermen to teach sustainable methods, and improving farming skills to increase yield.
And so far, there have been no fires in RER areas in the Kampar Peninsula, and there have been an increased number of species recorded each year.
In all, restoring forests is very important not only for humans, but also for animals, plants, and the planet. RER has continuously played its part, so now let's do ours.
Happy International Day of Forests!