Soils constitute the foundation for agricultural development, essential ecosystem functions and food security and hence are key to sustaining life on Earth. There are different types of soil, but in Restorasi Ekosistem Riau, we only have one type: peat, also called organic soil.
Peat soil is very important. It only consists of three percent of terrestrial land but it stores nearly 30 percent of soil carbon. Peat-swamp forest also provides important ecosystem services such as flood control, clean water supply, and food. It is also one of the most diverse and rich ecosystems in the world.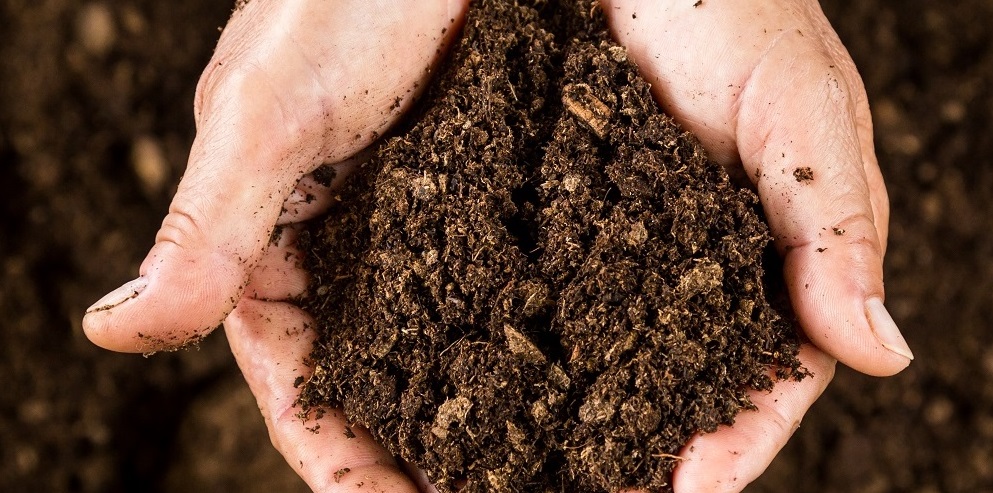 PEAT SOILS ARE FORMED BY THE NATURAL ACCUMULATION OF PARTIALLY DECAYED BIOMASS AND ARE THE LARGEST RESERVES OF TERRESTRIAL ORGANIC CARBON.
In the RER concessions in Kampar Peninsula and Padang Island, we have recorded 797 species of animals and plants, of which 57 are globally-threatened such as the Sumatran Tiger, and Rhinoceros Hornbill. They also house rare plants and animals that can only survive in these unique, watery environments such as the little understood Flat-headed Cat and native peat-swamp plant Resak Rawa.
Peat itself is an organic layer of soil that consists of decomposed organic matter usually derived from plant material. In its natural state, a tropical forested peatland is composed of over 90 percent water and 10 percent solids. Peat forest can only source its water from rainfall.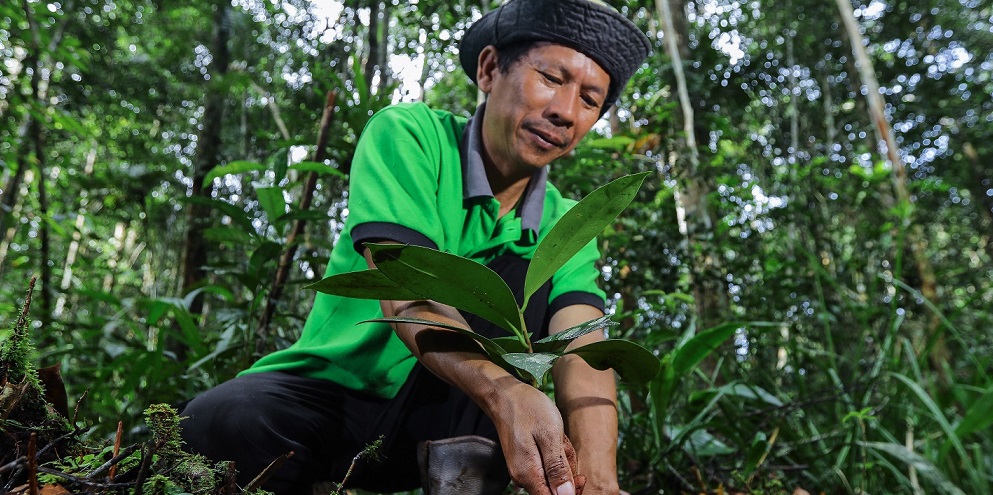 UPROOTED SEEDLINGS AND CUTTINGS ARE THE MOST COMMON SOURCES OF SEEDLINGS IN RER.
Its waterlogged condition preserves organic material for thousands of years where layers upon layers of peat accumulate. Peat accumulation rate depends on many factors. As Kampar peat swamp forest is ombregenous coastal peat, apart from high rain fall, sea level might also affect peat formation. Carbon dating estimates suggest that peat formation on the east coast Sumatra started about 4000 years BP.
The depth of peat attributes to the amount of carbon stored and types of plants that can grow on it. The deeper the peat level, the more carbon content inside the peat, and therefore if deep layer of peat dries out or burns it will release a huge amount of carbon. RER concessions that are more than twice the size of Singapore have peat depth ranges from 0 – 11+ meters.
Prior to RER, the forested peatland of Kampar Peninsula and Padang Island were subjected to unsustainable commercial and illegal logging, land claims, forest encroachment, and slash-and-burn land clearing, not to mention wildlife hunting and trade. Furthermore, excavation of canals by previous land managers and illegal loggers to drain the water-rich peatland to allow access and transport of timber and forest conversion made many parts of the landscape degraded or dried which increased the chance of fire.
RER takes benefit from the integrated production-protection landscape approach employed by APRIL where its sustainable fiber plantation provides a first layer of protection, funding, and resources for RER operations.
RER conducts several efforts such as active patrols to protect the forest from illegal activities, canal blocking to stop old drainage canals that dry up the peat forest, and water table monitoring to periodically assess water table condition. We also restore severely degraded peat forest through active natural regeneration, and biodiversity surveys to better understand the wildlife utilizing the forest so that we can determine strategy and approach to better restore the forest to its natural balance.