The Restorasi Ekosistem Riau (RER) team this year again conducted an autumn raptor (bird of prey) migration sighting activity in Kampar Peninsula and Padang Island in October.
Six people from the RER Kampar Peninsula team and five people from the Padang Island team took part in the one-day activity.
Made Vasek Wijaya, RER Environment Officer, led the Kampar Peninsula team, while M. Mulyo, led the Padang Island team.
RER TEAM MEMBERS OBSERVING MIGRATING BIRDS
This year, an additional two-person team led by Muhammad Iqbal, RER Ecologist, also conducted the raptor migration sighting activity in APRIL Group's conservation area in Pelalawan regency.
RER has been observing raptor migration activities since 2016 in Kampar Peninsula and since 2017 in Padang Island.
During the autumn period, raptors move from the northern hemisphere to the southern hemisphere to get away from colder temperatures.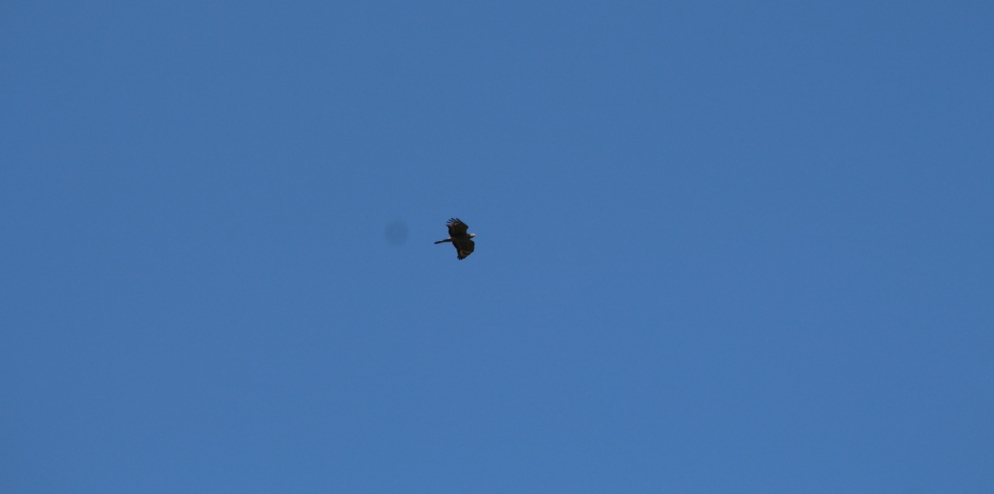 BIRD WATCHING IS ONE OF RER'S ONGOING MANAGEMENT ACTIVITIES TO RECORD WILDLIFE PRESENCE INSIDE RER AREA
According to Muhammad Iqbal, the RER team began conducting the raptor migration sighting activity based on knowledge that the majority of raptors cross between Rupat Island in Indonesia and Tanjung Tuan in Malaysia during migration, passing RER concession areas in the process.
"It basically started due to curiosity – we did not know which exact path the migrating raptors take. So we decided to schedule our first observation and we have since then made it a routine and part of our annual agenda," he said.
Collectively, the RER team spotted over 700 birds passing over Padang Island while 500 were seen passing over Kampar Peninsula (both migrant and resident species) during the raptor migration sighting activity last month.  
The Oriental Honey Buzzard was the most common species seen, followed by the Chinese Sparrowhawk.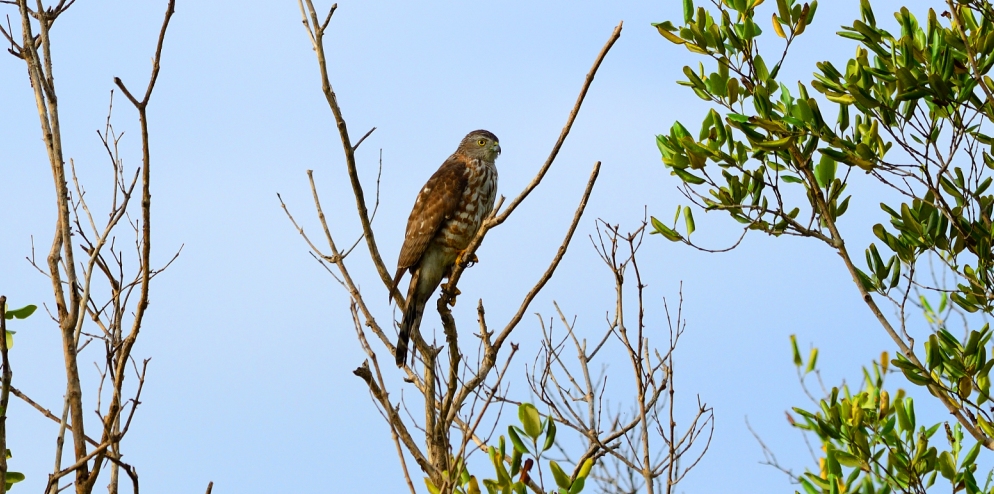 CHINESE SPARROWHAWK PERCHES ITSELF ON A WELL POSITIONED VANTAGE POINT, SCANNING FOR POTENTIAL PREY
The team also spotted the Black Bazza, Japanese Sparrowhawk, Crested Serpent Eagle, Black Winged Kite, Changeable Hawk Eagle and Brahminy Kite.
These observations prove that RER serves as a wintering ground for these birds, and that Padang Island in particular is important for raptor migration, he added.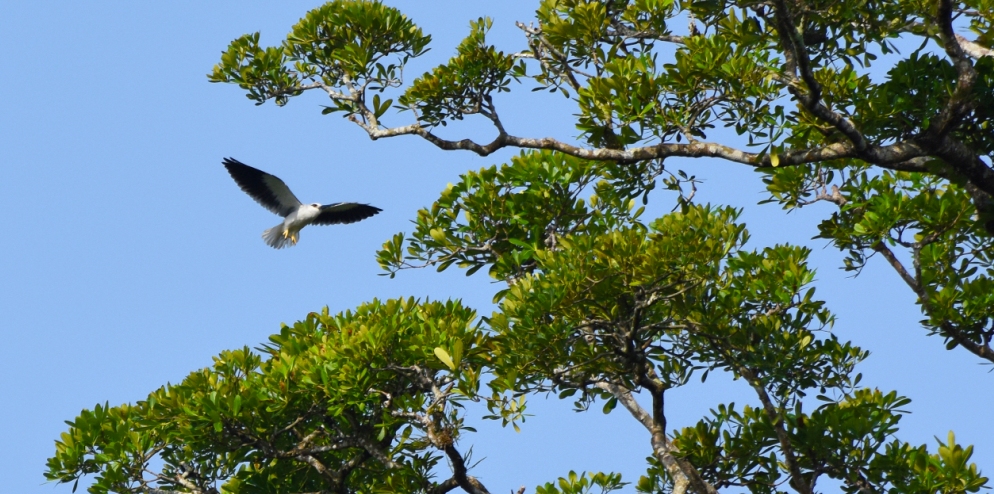 BLACK-WINGED KITE FLIES SWIFTLY OVER RER'S RAPTOR WATCH TEAM AS IT CONTINUES ITS MIGRATORY JOURNEY
"Normally, the autumn migration weather is hazy, overcast and sometimes rainy – it's normal for this time of the year. If there is light, we can see soaring raptors riding thermal columns, which are columns of heated air rising from the ground.
"These help large body raptors like the Oriental Honey Buzzard to rise to a certain height before they glide away to the south," Muhammad Iqbal shared.
If there is overcast or drizzle, large body raptors tend to stop traveling, perching on tree tops to wait until weather becomes better, he added.
The results of this year's raptor observation activity by the RER team were shared during the 11th Asian Raptor Research and Conservation Network Symposium held in Ubud, Bali recently.