Have you tried Madu Hutan Riau before? The tasty honey is made by the largest honeybee species in South East Asia, Apis dorsata, which collects pollen from hundreds of different sources in and around the RER managed forest. They build hives up to 1.5 meters wide and 70 cm tall in the towering Sialang tree, mostly Koompasia excelsa or other emergents like Alstonia scholaris. Sialang is not the name of a specific tree species but rather means 'tree that hosts bees'.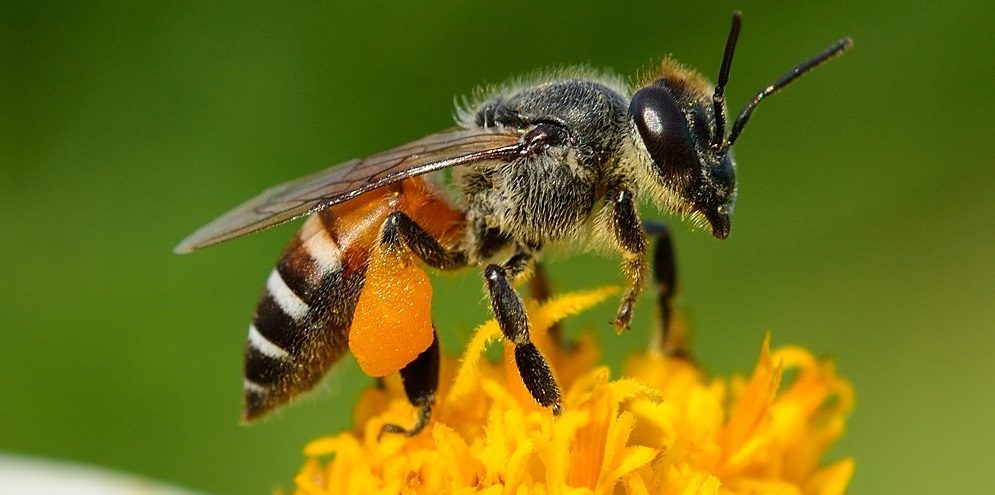 THE GIANT HONEY BEE (APIS DORSATA)
These honeybees are native to Asia, especially to Indonesia and Malaysia, and at around 3cm in length they are almost two times the size of Western honeybees. Their hives are usually made with large and exposed combs under hanging objects such as tree branches.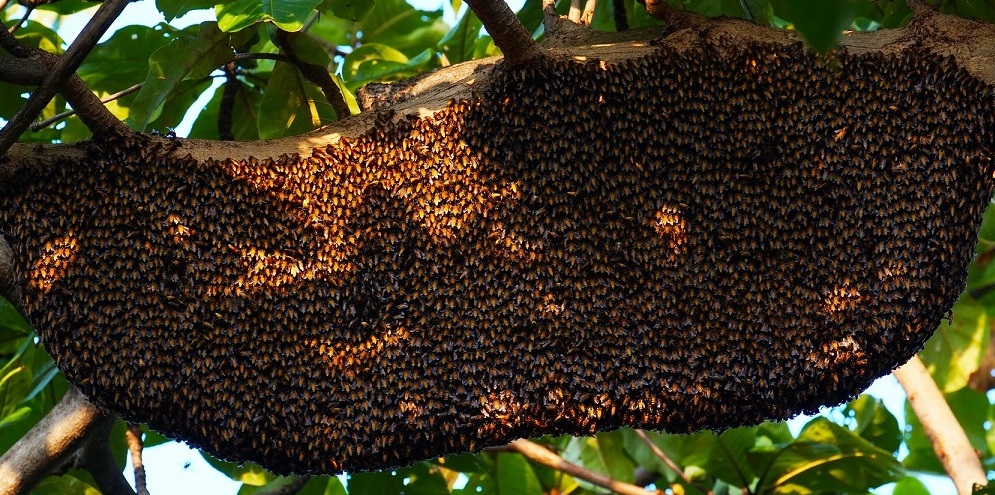 BIG BEE HIVE ON BRANCH OF TREE IN NATURE
They have eusocial characteristics which means that their group consists of usually one female and several males that are reproductively active. Other characteristics are cooperative brood care, multiple generations in a colony, and division of labor. A typical colony of this honeybee consists of one queen, several drones (male reproductive bees) and thousands of worker bees.
Apis dorsata plays an important role in our efforts to restore the forests. They are pollinators, which are vital in plant reproduction. They help the forest by mediating plant speciation, promoting genetic diversity, and contributing to ecosystem stability. When bees collect nectar for food, the flower's pollen grain sticks to it and when the bee visits another flower, the pollen sticks to this new flower; hence promoting the sexual reproduction of plants.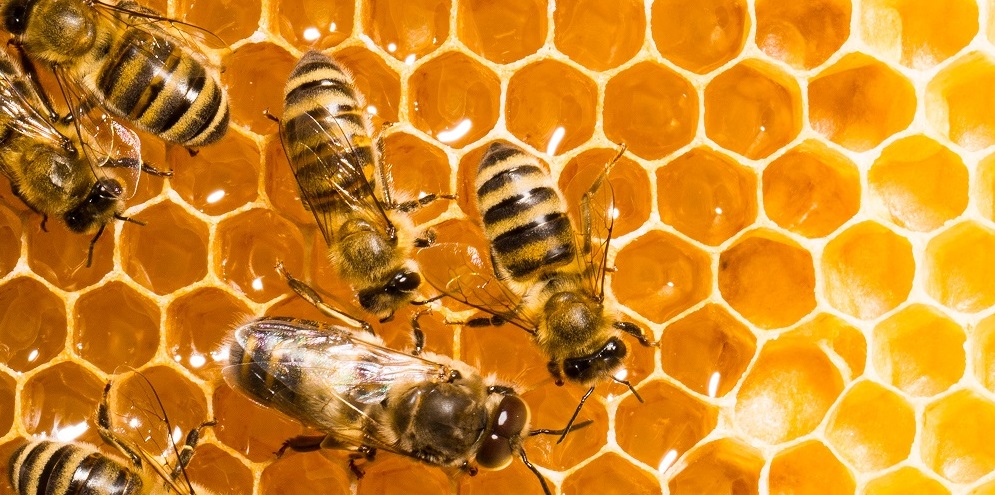 CLOSE UP VIEW OF THE WORKING BEES ON HONEY CELLS
Bees also increases the chance of cross-pollination between different individuals of the same species. In a dynamic environment, it will promote genetic diversity that may enable some individuals to be more adapted to new situations, ensuring survival of the species.
One of the biological threats to this honeybee comes from the sky. Avoiding winter in the northern hemisphere, thousands of Oriental Honey Buzzards travel south, and some stay in Sumatra. As its name suggests, this bird of prey has a unique habit of robbing the Apis dorsata hive. When it happen, the bees turn into an angry swarm that may attack any passing object, including humans.